I fondly recall in high school when Mr. Steiner would come back from his coffee/smoke/lesson-planning break (ahem) to deliver a pop quiz to us "Fame/Footloose/Breakfast Club obsessed" teens sitting in his class.  Mr. Steiner would have us self-grade these quizzes.  Like, wha?  Mr. Steiner delivered only the most brilliantly lazy stroke of genius ever to come to Portage Northern High School.  One eraser and strategically covert rubbing lead me to  easy "As" baby.
So, last week I began thinking of how to best reflect on the happenings of 2011 (both personally and pop culturally) and I decided to give out some self-grades  here.  Now, thirty years later, I'll be more honest in my self-grading.  Well, with no eraser in hand but rather armed with backspace on the computer, I will try my best.
Julie:  The Parent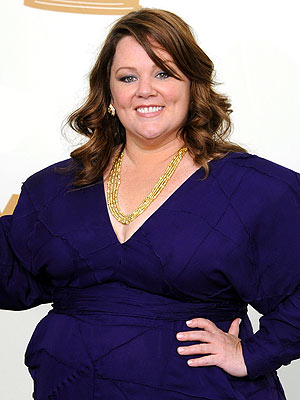 Role Models.  I left  the posters of the "Glee" cast and Taylor "Auto-tune" Swift on my daughter Lucy's bedroom wall but added Adele and Melissa McCarthy because Lucy and her friends need to be reminded that true talent comes in all shapes and sizes.
Julie's Grade:  A
Occupy Wall Street.  There were at least a dozen days this fall where I wanted to use all the glitter, pipe cleaners and glue-on pom poms in the Arts & Crafts bin to make signs, then throw my daughters in the car, drive to lower Manhattan and be all aggressive and angry, protesting in front of Brian Williams and the NBC Nightly News cameras because I'm just that pissed.  But I work full time.  My house is a fucking mess.  And Pinot Grigio is a sedative.
Julie's Grade: B- (for considering the effort)
Julie:  The Full-Time Working Mom 
Every time I read a "woe is me" stay-at-home mom post/tweet/article who professes her challenges with breast feeding the newborn while getting the twins to Organic/Holistic preschool on time or the "Excel Chart Mom" who is woefully behind in her Q2 task-list or the Hollywood/LA mom who demands attention for every post on her plastic surgery triumphs or the Granola Mom freaking out because gluten free frozens are gone at her Whole Foods, I am not proud about this opinion, but I want to fucking find a gun and shoot them all.
Try managing a full time job.  A house. Two kids.  Ageing parents (hello Sandwich Generation, meet me ,Julie.)  Grocery Shopping without the luxury of PeaPod.  Dealing with the horrible cleaning company doing a suck-ass job — but feelilng guilty because they are non-English speaking immigrants and my Liberal guilt throbs.  A nanny asking for two more week's vacation.
Throw in a husband you love, but cannot do more than semi-bake Tyson Chcken Nuggets in the oven for dinner and considers passing through a cloud of Johnson's Baby Powder a bath  – when you're working late.
Are these on your list?  If so, then talk to me. Otherwise, you know nothing of us 99%ers. . Now get thee to your Pilates class and shut down thee laptop.
Julie's Grade: B (rockin' the Working Mom vibe yet feeling guilty because she actually wants to be a SAHM.  Ah, life.)
Tina Ffey's "Bossypants"  and her NBC Series "30 Rock".   Oh, Tina.  How "I want to go to there."  I adore you Tina, especially you legitimizing all us straight girls who fell in love with gay boys and bestied lesbians in summer theatre programs across America during the 1980s. .
And then you told us in your wondrous book that you married a heterosexual musician, formula-fed your first born after mere days of attempting breast feeding? You caused tears of joy in me, Tina.   I love you with all my heart and seeing you in person in Chicago on one of fthe final "Oprah Winfrey Show" episodes as you delivered the news of your second pregnancy, I was elated.   My primary colored sweater and I seated far stage right, in the 19th row cheered with joy.  I love you.  I want to be you in my next life.
If you successfully breastfed your new, little one though, I will take back all of the above.
Julie's Grade:  A mmm(for loving the Tina)
Tiger Mom.  I pretty much hate you because your rants and (bestselling) book made me be mean to my 7 year old Lucy, taking Karate.  "Be more aggressive!  Focus on breaking the board! The dedication required in Karate excellence will get you into Yale, Goddammit!"   Lucy's switched to Gymnastics this winter. Wonder why.  Gymnastics?  Not much better, but my Russian accent will get a workout.
Let's not forget my poor Eliza, all  2 1/2 years of her:  "You aren't playing the Xylophone in time!  Why are you hitting minor notes?  No! You've been in music class since birth!  NO clapping on 1 and 3 in a song!  You MUST clap on 2 and 4 if you ever are to be hip!  Why are you pouncing on sharp elevens and minor triads on your plastic saxophone?  This will NOT get you a music scholarship to Boston Conservatory of Music!  You are terrible and bring shame to the family!."
Julie's grade:  E
Monsters and The Disney Channel.  Apparently, subjecting my younger sister to "The Shining" at the tender age of 8 was not enough.  My girls DVR'd the Disney Channel chick, China Ann McLean's "Calling All The Monsters" video and they've watched it a million times, with as much passion as I did Michael Jackson's "Thriller" back in the '80s.
I have somehow jettisoned both my girls into being fully obsessed with "Scooby Doo", Vampires and "Twilight" (though they have NEVER seen a minute of the movie trilogy) and .. in a moment of grave Christmas gift weakness … the Monster High dolls
Julie's Grade:  C (darkness shades artistic souls, right?  Right?)
Julie:  The Writer
I took an incredibly fulfilling writing workshop in June and received amazing feedback from the professor.  A scholarship offer ensued to continue onto a playwriting workshop with Atlantic Theatre Company and I did what?  Promptly stopped writing … anything.
Julie's Grade:  D-
My blog crashed and I thought I'd lost years of content, comments and links but I persevered.  I questioned if it was fate.  Yet I pulled my GoDaddy team together, found the solutions and went live again.
Julie's Grade:  A
Twitter.   I'm so in love with it — with the women who Tweet hysterical stuff, with the scoops that media outlets deliver, with the 120 characters required.  It's a  time-crunched mom's best friend.
Julie's 2010 grade: C+.     Julie's 2011 grade D-  (Twitter, you deserve better.)
Julie:  The Performer
Showing my family the walls of photos in the .green room of the Civic Theatre in Kalamazoo (one of the top Community Theaters in the nation) only spawned the question from my Lucy:  "Mommy, you were so skinny!"
Julie's Grade:  D- (she's right)
I still sing in the shower and my duets with Karen Carpenter over the Christmas holidays were Grammy worthy.  Well, in my house, anyway, if only to an audience of four.
Julie's Grade:  A (I rock on the Karen Carpenter inflections!)
Julie:  The Broadway Theatre Devotee
My beloved First Gay and I sat through the often confusing two+ hours that was "Patti Lupone and Mandy Patinkin on Broadway" only to exit much more in love with each other than Mandy's whacked out conception and much more enthusiastic about Patti — and her bangs.
Julie's Grade: B
"Two Marrieds in a car, bitching"
Hubby and I vehemently disagreed on Broadway's "Other Desert Cities" by John Robin Baitz, starring Rachel Griffiths and Stockard Channing. He didn't like so much. I'm still "post-selling" him to make him like it.  His primary issue, "I don't like these people! They say they want/will do someting and then they just sit and talk!"
Julie's Grade:  B (because vehement debate on Broadway plays always leads to interactive activity in the bedroom. You didn't know that, did you.  You're welcome.
My pure lack of attendance at Broadway theatre  this year bodes well for me in at least improving my writing in the coming year.
Well, these are my 2011 thoughts, with not one keyboard backspace occurance.  Happy New Year to all, and to all a good 2012 — if we survive the Maya end of the world on December 21, 2012.  Bunker/Bomb shell anyone?